Strong leaders grow strong practices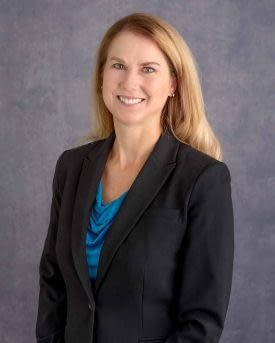 Kristine Pak
Chief Financial Officer
Kristine Pak is a Certified Public Accountant with over 25 years of private and public industry accounting experience. Prior to Pak Medical Group, she was the Controller of P3 Health Partners which focused on delivering patient-centered care in Nevada and Arizona. Kristy is thrilled to be back in Texas to help improve the quality of healthcare in the community she calls home. In her spare time, Kristine enjoys playing tennis and golf with family and friends.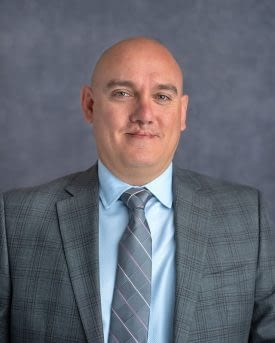 Pedro Caretto
Director of Operations
With more than 15 years of experience as an Executive Operations and Financial Director, Pedro has been integral to strategic operational initiatives that have influenced high-percentage cost savings in Venezuela and Florida. While developing partnerships and maximizing business development efforts, he excels at negotiating and managing contracts as well as providing vendor management. 
After leading a successful business in Florida, Pedro welcomed a new opportunity in Texas as Director of Operations at Pak Medical Group. In his free time, Pedro enjoys spending time with his family or enjoying the Texas scenery from his motorcycle.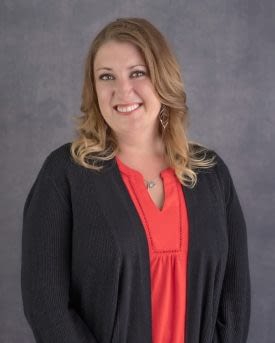 Amanda Ward
Practice Administrator
Amanda joined Pak Medical Group in 2019 bringing with her more than 20 years of experience in healthcare. She has a Bachelor's in Healthcare Administration from Texas State University in San Marcos, TX and a Master's in Management and Leadership from Western Governor's University. With an undeniable passion for patient care, her physicians and clinicians, and their incredible team of medical and administrative professionals, Amanda pours her heart into the growth and success of Pak Medical Group every day. She is a proud Texas native who enjoys spending time with her family, traveling, cooking, and spoiling her beloved Shih Tzu, Minnie.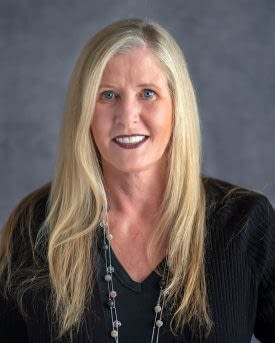 Rebecca Burnham, MHA
Director of Revenue Cycle Management
Rebecca Burnham has over 25 years of healthcare administration experience including all aspects of revenue cycle management in multi-specialties. She has a Bachelor of Arts from Otterbein College and a Master's in Healthcare Administration from Texas State University in San Marcos, TX. Rebecca is passionate about providing patient centered care which includes simplifying the billing process for our patients. In her free time, Rebecca enjoys spending time with family and friends, and she also loves water sports and traveling.
Amy Pitzer
Business Development Director
Amy was born and raised in Sacramento, CA and moved to New Braunfels, TX in 1993. She worked for 11 years in the DME industry for a local company before deciding to stay home with her children for a year – getting one ready to graduate from high school and the other ready to start kindergarten. Once she returned to work, she entered the Home Health industry as a Professional Service Coordinator helping people obtain skilled nursing, physical therapy, and occupational therapy for their healthcare needs at home.
Amy proudly married a local New Braunfels fire fighter who is now Captain of the Fire Marshal's Office as the lead arson investigator. They have two daughters and two granddaughters. In her free time, Ashley enjoys spending time with her family including camping, and going to the beach.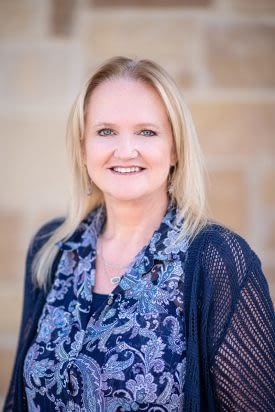 Jenna Steward
Practice Manager
Allison Sonnenburg
Front Desk Manager
Allison loves being involved in patient care and being able to talk, laugh, and empathize with her patients. She is a proud Army wife and mother of two. Allison and her family have lived in Texas, North Carolina, Colorado, Maryland, and Allison's all-time favorite – Germany. Her family loves to travel, garden, play board games, but most of all she loves a good book on a rainy day.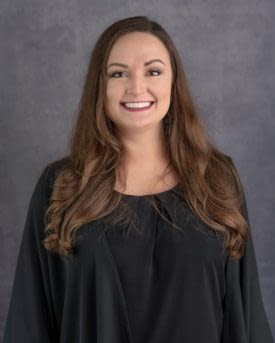 Lauren Loftin
Project Manager
Lauren spent her early years in Bulverde, TX before moving to East Texas. She earned both her Bachelor and Master of Business Administration at A&M University in Texarkana, TX. Lauren is thrilled to be back home in the Hill Country and part of such a fantastic team at Pak Medical Group. She wears many hats here including Project Manager, Marketer, and she works closely with Dr. Pak to ensure his workflow potential is maximized and efficient. When Lauren is not at work, she enjoys road trips to explore new places, spoiling her dogs, and activities with friends and family.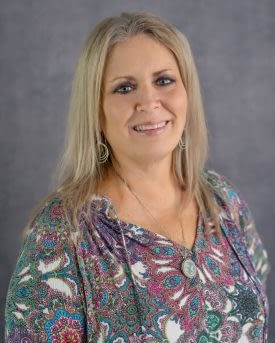 Veronica Harlan
Credentialing Manager
Veronica is a proud Texas native. She joined the Air Force out of High School and met her husband of more than 30 years at Hickam AFB, HI. Her husband served in the Air Force for 25 years. During their time in the military they lived in Hawaii, Germany, North Dakota, New Mexico, Texas, Oklahoma, and eventually retired in San Antonio, TX. They have a daughter who lives and works in San Antonio, and two sons in the US Army. Veronica has been in the medical billing field for more than 16 years. She loves to travel and spend time with family and friends.
Take Charge of Your Health!